Services
One of the most important rooms in the house is the kitchen. If you're building a new one or renovating your own, you need to work out with a professional team that can help you achieve your dream kitchen.
Why choose Handy Kitchens?
Here at Handy Kitchens we offer our customers great help from starting point all the way till the end to deliver what they want. We know renovation is a big step to start doing and that is why we try to explain everything to our customers and listen to their opinions to innovate an outstanding design together. We inform you about all the brands you can choose from, their quality and durability and then we leave the choice for you. We do not push you to a certain product but we give you advice from our experience.
Need Help with a New Kitchen?
If you do not have any plans, starting from scratch, and do not know what to do! We offer free quotations and designs; Just give us a call and we can arrange a time where one of our representatives can come and have a look to help you with your work. If you have some plans and can't make it to our showroom, just send your plans to our email address and one of our team members will help you through. We know its hard for people at work to be on the phone all the time and that is why we help with quick email responses and texts.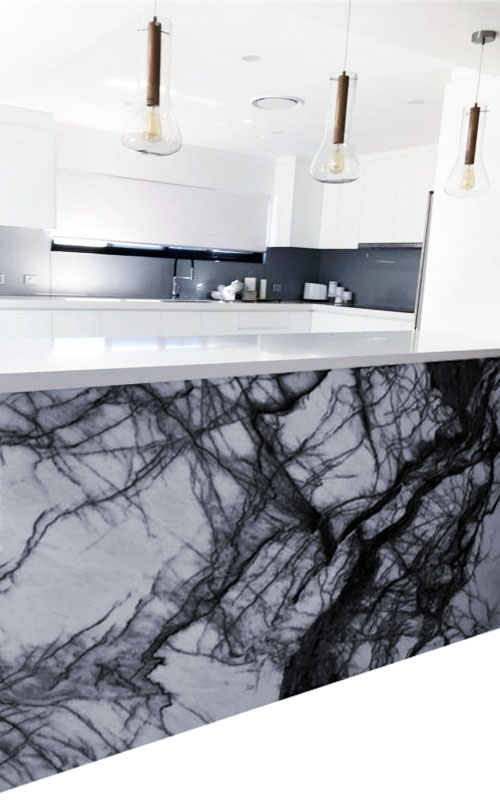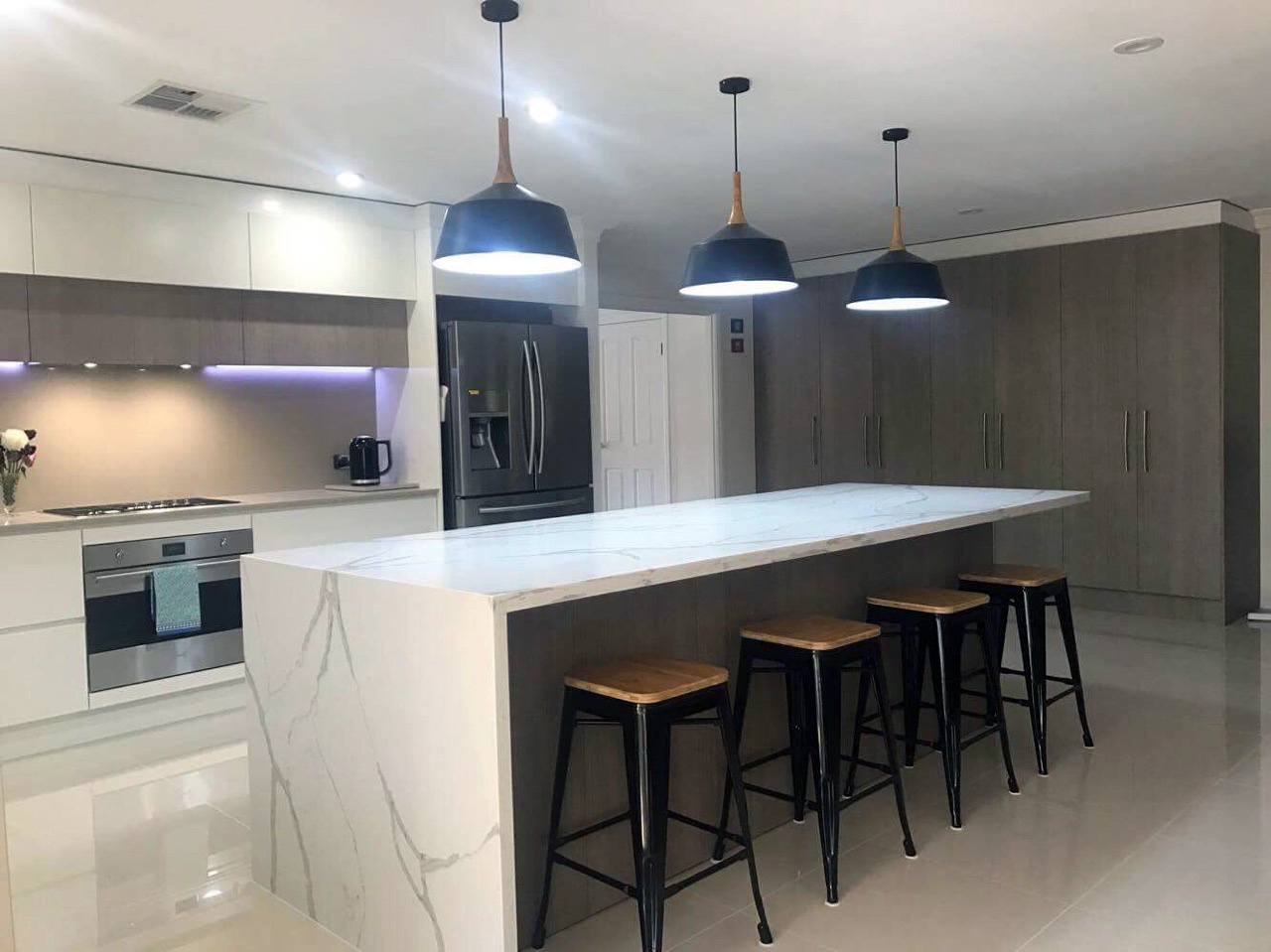 We make all types of doors
Plain doors, square edge doors, pencil round doors, bevel edged doors or any other grooved design you prefer..
We use soft close hinges & runners
With all the accessories and fittings needed inside the cabinets - Pullout pantries, baskets, waste bins, etc..
7 years Warranty
We give seven years warranty on all our work. All our products are Australian made and we use High moisture resistant products.
We offer a wide variety of kitchen designs and styles including:
Simply Stunning
Joinery Work